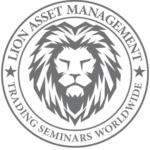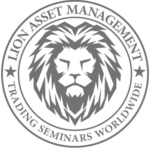 The 📉 DigiBot Market Watch 📈 is a free service until the DigiBot is released. It mirrors automated DigiBot trades and will become a paid service for Digitex University members that wish to trade manually on the Digitex Trading Platform.
The only trades that were published here are the ones that I traded for one week based on each entry below. Trades lasted mostly for a few minutes.
I highlight the losses because those are what concern me. That is what will concern you also. You may contact me on Telegram here.
If you like or, even, if you don't like the 📉 DigiBot Market Watch 📈 please leave a review.
Each 📉 ID 📈 below may be clicked.
This will take you to every alert I traded. Using Telegram you can check for further comments by me for each alert such as entry, fill, exit and other comments.
Each 📉 ID 📈 is automatically generated from the Telegram URL.
📉 DigiBot Market Watch 📈 watches the charts for you around the clock 24/7 as it is impossible to keep your eyes on the BTCUSD markets at all times.

Why stay glued to your desk or screen, waiting for the perfect trading conditions, when you can have the most powerful monitoring solution available on the market today do it for you?

Restore your work-life balance with 📉 DigiBot Market Watch 📈 and make the most of your reclaimed time doing the things you enjoy!
📉 DigiBot Market Watch 📈
Please enable notifications @DGTXuni and trade on Digitex mainnet. Exit at your discretion. If you are using these alerts on a different exchange enter at a price which is 3 ticks better than the Digitex entry price.
Buy or Sell BTC/USD at the Digitex entry price or better.
NEVER enter a trade at a worse price. The 📉 DigiBot Market Watch 📈 alert is invalid if it is more than 10 ticks away from the last traded price.
If an alert is issued which is 10+ ticks away do NOT consider entering an opposite trade because you think you will make ticks both ways. The entry point may never be reached and 20% of orders are not filled. I know it's tempting. But just wait until the next alert which may be in the opposite direction. I know it can be frustrating and you want action when it's convenient but it doesn't always work that way. On rare occasions alerts may be issued 50+ ticks away. The same applies.
Contradictory Alerts
Contradictory Alerts may occur in a choppy market. A Buy Alert followed quickly by a Sell Alert. Or vice versa. Generally, the DigiBot wants the market to be volatile and make directional moves to book some profitable trades.
In a congested market the price action is range bound and is moving sideways. A choppy market is a market without any clear direction.
Choppy markets can present themselves after an extended bull or bear market has been in place. When trading 📉 DigiBot Market Watch 📈 alerts IN A CHOPPY MARKET it is CRITICAL that you you understand ALL THE RULES OR YOU WILL LOSE! Stick to the rules – all rules – and you'll be fine.
Do not trade an old alert
If the Digitex entry price is not filled within 1 hour it becomes invalid. Also, please close any orders.
Alerts that are a long way from the money do, sometimes, get matched due to the volatility of BTCUSD. However, there is no point sitting and watching the screen. Maybe use something like CryptoCurrencyAlerting.com and set the alert to ping you when, or if, it gets within the order range plus 10 ticks?
When trades are open new alerts will be treated as Confirmation Alerts or Reverse Alerts.
A Continuation Trade
Trades will go us against us occasionally. When we have open trades which go against us you can either exit at your discretion or follow new alerts. If the 📉 DigiBot Market Watch 📈 issues another alert in the same direction of an existing live trade which is in loss then I usually, but not always, enter another trade at the new alert price if it is at a lower entry price for an existing long or higher for an existing short.
If your trade is in profit and further alerts are issued within 30 minutes of your initial entry then you may consider adding to your position. It may indicate that the move is gaining strength. In this instance though, please only do so when the bullish or bearish sentiment in the alert is increasing in the direction of your open trade.
If you're unsure what to do then just ask @DGTXuni.
A Reverse Trade Example
If a reverse Digitex 📉 DigiBot Market Watch 📈 alert is issued – there is a current live trade – then exit the previous alert and enter the new trade at the same price in the reverse direction.
DGTX Trade Alert. Buy BTC/USD – Bitcoin US Dollar on 1H time frame | Digitex entry price: 8,903.2 | A bullish sentiment of 75% with a bearish sentiment of 20%.
Current price is 8,925.
DGTX Trade Alert. Sell BTC/USD – Bitcoin US Dollar on 4H time frame | Digitex entry price: 8,975.5 | A bullish sentiment of 8% with a bearish sentiment of 87%.
Place a double size order at 8,980 to Sell BTC/USD. Half the order will close your existing long and the other half will enter as a new short trade when, or if, filled.
The result is a reverse with a minimum profit of 16 ticks. You would have entered the Buy BTC/USD Digitex with an entry price of 8,903.2 at 8,900 and closed at 8,980.
If the price of the first trade is not in profit and you can enter at market for the second DGTX Trade Alert within 1 hour then exit at a loss.
The Squawk from Digitex TV
Digitex TV is at WhyLose.com/Launch which is where you will see our Digitex trading platform live also. It is useful because it makes it very clear when there is a good chance of new DGTX Trade Alerts.
Overnight Positions
Please note that overnight positions are perfectly acceptable for the 📉 DigiBot Market Watch 📈.
We can't adjust the DigiBot – well, we can, but risk/reward doesn't justify the coding – so we will have positions open overnight. However, the DigiBot was not built to operate without TS, SL and TP.
Moving forward the Digitex API release date will probably be pushed back again. So, until the Digitex API is released with TS, SL and TP calls and modifications being available the DigiBot will NOT be released.
But we have taken the view to run with the DigiBot to generate the 📉 DigiBot Market Watch 📈 alerts – it's been finished for over a year – and if needed we will manage risk manually for overnight positions.
You may also take the view that when you go to bed if the DigiBot has not issued a reverse alert so the original alert is still valid and the position is open you may choose to leave your position open also.
No Overnight Leverage
Please bear in mind that everyone has a different risk profile but we recommend, for overnight positions, leverage should be set as we do at 1:1. If you have any queries please, please, please ask in the Digitex University because leverage and under funding are the key reasons why most traders fail. It will be no different at Digitex Futures.
The DigiBot Market Watch is not an inducement to invest at WhyLose.com or in any market. Membership of the Digitex University is provided for information and educational purposes only.
Digitex TV
There is a long standing issue when using multiple devices to trade both on testnet and mainnet. On mainnet it's just more serious because it's real DGTX.
If you'd like to take a look you can see the issue in the 30 second video clip. Please wait for the refresh and note the DGTX tick differences in the column on the left next to the current price before and after.
I added a short of 100 from 9510 at 03:33:04 CET on 17th May 2020 which was not showing on the live feed.
The feed browser is still working but it is calculating from a stale order base pre 03:33:04 CET.
The order at 03:33:04 CET was placed via a tablet.
A refresh of the page feeding Digitex TV fixed it as you saw. The increments change from 10 to 20  – from 400 and 410 to 400 and 420 and so on throughout – to reflect the "new" order. But, and it's a big but, it should just update.
So what does it mean to you? Well, sadly, because most of my trades are carried out via a tablet or mobile you can no longer rely on Digitex TV for confirmation.
I will update you here if this issue is ever resolved. In the meantime, if you use multiple devices to trade from then ALWAYS refresh the browser BEFORE doing anything. The data you're looking at might be wrong!
And, of course, you can't see My Trades in the My Trades box after a refresh but, apparently, that's the way it's meant to work. Go figure!