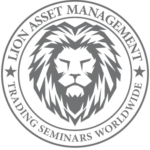 As a Digitex University member when you include Digitex Trading in your membership you will receive the Digitex University automated trading algorithm.
Support to get you up and running quickly is also provided personally by John until September 1st 2019 when you will then be assigned a Digitex Trading Desk mentor from the WhyLose.com trading team.
Telephone support 08:00 to 20:00 CET direct to John is also provided for all manual and automated trading queries on the Digitex trading platform. Telegram calls will also be taken for our non UK members who prefer not to dial a UK mobile.
Monthly live Digitex trading webinars will also be provided exclusively to Digitex Trading members. Real trades with real DGTX. Read more about John in the Digitex University interview by our friends at Digitex Futures.
Digitex Trading membership is specifically tailored for futures traders using the Digitex trading platform and will provide the strongest technical and fundamental programme for the benefit of members throughout the global crypto futures community.
Digitex Trading membership will strengthen your trading knowledge and experience.
You will learn to apply profitable trading strategies. This will ultimately improve the market performance of all Digitex Trading members – most importantly, you will learn the route to be profitable on the Digitex Futures trading platform.
Annual membership of Digitex Trading is available at £490.
Your Digitex University membership will be upgraded within 72 hours and the Digitex University automated trading algorithm will be available to download here on 30th April 2019 to coincide with the launch of the Digitex Futures trading platform.
If you have already booked to attend our first Digitex University seminar on 1st June 2019 and wish to convert to Digitex Trading membership then please let us know here and we'll transfer your payment.
Please note that we do NOT provide email support or chat support via Telegram. We prefer to talk. We will NEVER type. Challenges can always be resolved far quicker than bouncing emails between each other. If English is not your first language and you prefer to type then please do NOT join Digitex Trading.
Traders Online
Top Day - November 30, 2019 @ 3:52 pm - 1150 traders online.
There are 292 Digitex University Members Logged In and 444 Guests Online now currently reading WhyLose.com. Welcome everyone.
Registrations are open for the Digitex University - why not join today for free? Is the Digitex University visiting your country? Vote today for where the Digitex Roadshow should visit next.
Trade Commission Free
Trade Commission Free At Digitex Futures on Bitcoin, Ethereum and Litecoin against the US dollar. Traders submit buy and sell orders instantly with a single click on an intuitive ladder trading interface that displays live bids and offers moving up and down on a central price column. Large tick sizes eliminate noise and make short term scalping viable, creating highly liquid markets with zero trading fees.
The founder of WhyLose.com is a Technical Advisor at Digitex Futures.
If you are a Professional Investor, Professional or Eligible Counterparty Client as outlined in our Terms, Conditions and Fee Structure then you may inquire about our managed funds here.
You may also wish to find out more about the Digitex University and the countries we will be visiting in 2020 by registering here. There are no restrictions for course delegates.
Our $PayByName Tag is here if you need to transfer funds to WhyLose.com. It's powered by our friends at CoinPayments if you fancy getting an account so you can accept crypto payments too? You can accept all 1,225 supported coins or just one.