There Have Never Been This Many Ethereum Long Positions on Bitfinex
2 min read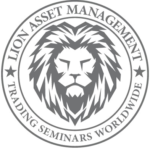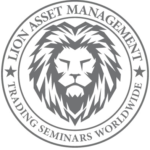 Ethereum has been mirroring the price action seen by Bitcoin throughout the past few days and weeks
This has mainly worked in its favor, but BTC's immense momentum has not been enough to pull ETH past its crucial $500 resistance level
The selling pressure here is quite significant, and whether or not the cryptocurrency can surmount this should shine some light into its near-term trend
It is important to note that Ethereum has reclaimed a key support level that was previously lost
This comes as traders flip long on ETH, with the open interest for long positions on Bitfinex reaching fresh all-time highs
Ethereum and the entire crypto market have been caught within a bout of immense sideways trading throughout the past few days.
The selling pressure seen around $480 has proven to be quite significant and has slowed its momentum on multiple occasions. However, $470 has long been the strongest resistance in this region, as bulls have flipped that into support.
Where the entire market trends next will depend primarily on BTC, as it has been guiding altcoins.
Investors seem to widely expect upside for Ethereum, as the open interest for long positions on Bitfinex just reached fresh all-time highs.
Ethereum Stable Above $470 as Bulls and Bears Reach an Impasse
At the time of writing, Ethereum is trading down just under 1% at its current price of $475. This is around where it has been trading throughout the past few days.
Whether buyers can hold it above this price and shatter the resistance at $480 could provide insights into whether or not a move past $500 is imminent.
Any continued bout of trading below this level could be a grave sign for its outlook.
Where it trends in the near-term will undoubtedly depend largely on Bitcoin.
ETH Long OI on Bitfinex Reaches New All-Time Highs
Traders don't seem to think that Ethereum's pattern of underperformance will last for too much longer.
One analyst spoke about this trend in a recent tweet, noting that they appear to be "longing their longs" – which means they are increasing their margin utilization to increase their position size.
"ETH ppl longing their longs on Bitfinex by the looks of it… new ATH for long OI," one analyst observed.
Image Courtesy of Josh Olszewicz.
This could create a risk of a liquidation cascade should ETH plummet lower, but Bitcoin's relative strength at the moment seems to indicate that this is unlikely.
Featured image from Unsplash. ETHUSD pricing data from
TradingView
.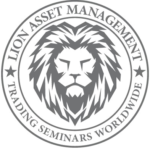 I publish syndicated news from around the globe to help your crypto trading knowledge.