Bitcoin OTC Deals on the Rise; Suggesting Large Buyers are Entering the Market
2 min read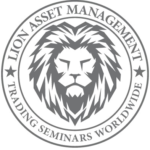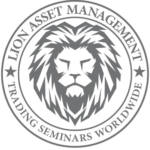 Bitcoin has been flashing signs of immense strength throughout the past few days and weeks, with buyers taking full control of its price action
Where it trends in the near-term will likely depend largely on whether or not the crypto can gain a stable footing within the lower-$17,000 region
If the selling pressure here proves to be too much for the crypto to handle, it could enter a consolidation phase and trade below this level for an extended period of time
One bullish trend indicating that Bitcoin is seeing massive inflows of capital is large over-the-counter trading volumes
This suggests that large buyers are pouring money into the benchmark digital asset at a rapid pace
Bitcoin has been caught in the throes of a wild uptrend throughout the past few days and weeks, with buyers fully controlling its price action as the cryptocurrency continues pushing higher.
The benchmark digital asset rocketed to highs of $17,250 this morning before slowing down and consolidating.
Bulls are now trying to gain enough momentum to spark further upside, as a rejection here could be dire for its near-term trend.
One analyst is noting that OTC deal flow volumes are painting a highly bullish picture for the crypto.
Bitcoin Pushes Past $17,000 as Bulls Take Control
At the time of writing, Bitcoin is trading up just under 3% at its current price of $17,170. This is around the price at which the crypto has been trading throughout the past few hours.
It appears to be facing some resistance just above its current price, but it remains unclear how long its current range-bound trading will last before it rockets higher.
If it can continue holding above $17,000, the crypto may see immense momentum in the near-term that sends it past its $20,000 highs set in 2017.
BTC'S OTC Volume a Bullish Sign
One analyst explained that he is observing high over-the-counter trading activities for Bitcoin, suggesting that large buyers are looking to acquire the crypto in large quantities off of exchanges.
"I think massive BTC OTC deals are still on-going. Tokens Transferred (not entity-adjusted) is increasing, indicating that big wallets are moving their funds. Fund Flow Ratio is decreasing, meaning that exchanges didn't make these transactions."
Image Courtesy of Ki Young Ju.
Where BTC trends in the days ahead should provide some serious insights into its mid-term outlook.
If OTC volumes are emblematic of "smart money's" interest in the cryptocurrency, this trend could greatly favor bulls.
Featured image from Unsplash. Charts from
TradingView
.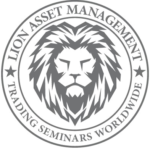 I publish syndicated news from around the globe to help your crypto trading knowledge.