Bitcoin Must Hold $9,000s or Bulls Will Have to "Throw in the Towel": Analyst
3 min read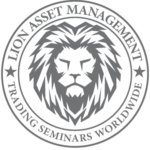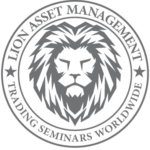 From the $8,800 lows seen on Thursday, Bitcoin has registered a healthy rebound, recently retaking $9,200.
While this bounce off the lows has made many traders optimistic, the cryptocurrency remains on the edge of a cliff, a new analysis suggests. That's to say, should prices fall or stagnate from here, BTC may find itself in a serious downtrend.
Bitcoin Must Hold Low-$9,000s
For the past eight weeks, Bitcoin has been in an uptrend from the $3,700 capitulation lows experienced in March. But with the ongoing stagnation in the low-$9,000s, a top analyst has begun to question the efficacy of the bull trend.
"Steady, reliable trend… they all break down sooner or later. This one's showing subtle signs of weakness creeping into the HTF's," he wrote in reference to the chart below, which shows that Bitcoin is about to break below a key trend indicator, which supported the uptrend over the past two months.
The level that Bitcoin must hold, according to the indicator is ~$9,100, as it would confirm that the medium-term market structure remains bullish.
Bullish Factors Remain
Fortunately for bulls, there is a confluence of fundamental and on-chain factors suggesting that Bitcoin will rally out of its stagnation over the coming days, thereby maintaining the bull trend.
Just this week, Bitcoin registered a textbook bullish signal: a golden cross.
As Investopedia describes, a golden cross is a "candlestick pattern that is a bullish signal in which a relatively short-term moving average crosses above a long-term moving average." In this case, BTC's 50-day simple moving average just moved above the 200-day simple moving average for the second time this year.
As I analyzed earlier this year, this could be a precursor to parabolic gains in the coming months and years.
Boosting the Bitcoin bull case even further, there have been growing tensions between the U.S. and China regarding the handling over COVID-19 over the past couple of weeks.
While the tensions are still below the levels seen last year during the trade/cold war, there has already been an impact on the trading of the Chinese yuan against the U.S. dollar. The yuan is currently losing strength against the dollar, which actually coincided with the recovery from the $8,800 lows mentioned at the start of this article.
According to Chris Burniske, partner at Placeholder Capital, this trend continuing will bode well for Bitcoin:
"If China's CNY continues to weaken against the U.S. dollar, then we could have a 2015 and 2016 repeat, where BTC strength coincided with yuan weakness."
If China's $CNY continues to weaken against $USD, then we could have a 2015 and 2016 repeat (pictured below), where $BTC strength coincided with yuan weakness. https://t.co/ISVJAZMX5O pic.twitter.com/VApfxe1SFw

— Chris Burniske (@cburniske) May 22, 2020
Featured Image from Shutterstock
BTCUSD Trade Alert
$BTCUSD SELLING PRESSURE ALERT Price trading around 9692 Live alerts at T.me/DGTXuni every day using the Digitex Trading Platform.   #Bitcoin DigiBot is trading live at WhyLose.com/Launch 24/7.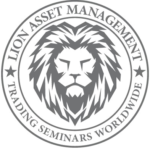 Lifetime free registration for a limited period. Members will strengthen their crypto trading knowledge and learn both manual and automated profitable trading strategies.