#Forex trading - set and forget in 30 minutes.

All our trades are automatically copied into your account.

Profitable. Safe. Secure. pic.twitter.com/CRLDM1up1u

— Forex Signals (@WhyLose) December 2, 2016
FX50 SMS Alerts are only sent during your free trial. Why not set up your mobile to receive alerts direct from your MT4 account?
The founder of WhyLose.com has been a member of the Personal Finance Society and its predecessor since 1987.
The Personal Finance Society is part of the CII Group which was granted its Royal Charter in 1912. The Group is the leading professional body for the global financial services profession with over 100,000 members in 150 countries.
Technical Focus
Though Gold Prices Bounce Higher, Wait For a Dip

By Jeremy Wagner, CEWA-M

May 25, 2017

The higher probability Elliott Wave models suggest the up trend that began December 2016 is incomplete. We are looking to buy a dip back towards $1230-$1240.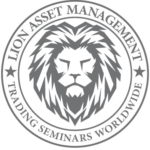 Yuan to Take Clues from the PBOC, Key Data
Posted By Renee Mu