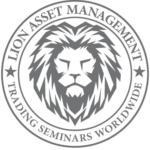 I have had the pleasure of being advised by John for the past 6 years in the Middle East, Asia and Europe. He recommended the pre ICO Digitex Futures and it has increased 10 fold. He has consistently proven to be one of the most driven and professional individuals I have worked with within the financial service industry.

Alan Ward October 18, 2018
John's knowledge in the Finance Industry is second to none, he is a great leader and director and always strives to get the best and achieve the best from his teams, with the highest level of professionalism. He has a great understanding of what clients' needs are and what would benefit them the most in their financial life. I would always highly recommend John in any aspect as a person, colleague or as a Financial Expert in his field. Now he's moved in to advising on ICOs in the crypto space. There really is no stopping him!

Sophie Grech April 13, 2018
When you work with John you immediately notice that he is a very amiable, self-motivated and energetic person. He is an excellent team leader and his motivation helps to constantly increase Western Europe's financial success and also supports Western Europe's offices to constantly keep on expanding. John is the perfect role model as he shows extreme determination and inspiration to all Lion Asset Management financial advisers. John runs his teams in a highly organised and professional manner. Each of his offices offer constant support for all employees, ongoing training and they are professional, enjoyable working environments.

Tom Busten February 28, 2018
I've been working in John's region of Western Europe for 6 weeks in the Brussels office which has been a great experience. It's great that he got involved in crypto so early too. The Western Europe region is the best region to join to learn the business. Training and support is excellent and the team are a good bunch. Everyone has been very supportive and everything is here for you to make it work.

Ted Defoe February 27, 2018
John has exceptional people skills and strong leadership capabilities. His work ethic is professional and he takes his responsibilities very seriously. He has excellent communication skills and conducts himself in a professional manner at all times. His knowledge of the Financial Industry is complex and comprehensive. I strongly acknowledge his enthusiasm, motivation and dedication. And what a winner Digitex Futures is! I was in at at the ICO.

Greta Grubbs February 24, 2018
Bringing with him decades of Industry experience - he was my trainer and mentor in the eighties - and now moving in to the world of crypto, John is in tune with the markets in which he operates. Constantly seeking new solutions for his clients, he sets high standards. He is both dynamic and balanced in his approach and a source of expertise in his field.

Chris Sargeant February 21, 2018
John's attention to the finer details and belief in delivering the full financial package and exceptional service to clients has enabled him to grow Lion Asset Management successfully and I know under his guidance together with the new crypto division it will continue to grow and succeed for a long time. Thanks for the tip on DGTX John. I dropped $50K in and I'm sure it will be a winner.

Terry Albricht January 21, 2018
John is an exceptionally focused individual, results driven with attention to detail. His support and energy are boundless. Having worked closely with John over the last 3 years he has helped me improve as a person and in my role with Lion Asset Management. My success and my team's success is down to the help, support and training he has given me over this time. I'm looking forward to moving in to the trading division soon and his belief in the Digitex Futures ICO is infectious. What a great idea.

Alison Grimes January 11, 2018
I have been advised by John for over 20 years now. He is very knowledgeable, an incredible focus and driven. He genuinely believes in what he does and his enthusiasm is infectious. I value highly any time I'm able to spend with him as I always learn from the experience.

Tanya Boyle February 21, 2017
I have worked with John for the last two years and in that time I have seen my standards change and improve at Lion Asset Management. He has extreme energy and drive with the passion to continuously push the boundaries with increased professionalism and continued success. The best leader I have worked with in my career.

Boonsri Taggart October 18, 2016
I met John recently when I was invited to talk at a convention for the Lion Asset Management consultants in Asia. I was very impressed by the organisation of the event and by John's engaging manner, his infectious enthusiasm and his obvious leadership skills.

I was billed to speak straight after John. He gave such an inspiring address to the assembled consultants, traders and clients that when I stepped on to the stage I immediately invited them to show their appreciation once again. The audience needed no encouragement at all - they gave him another deafening round of applause! Which says it all.

Phil Macintyre September 26, 2016
John, has proved time and time again, what an excellent manager he is. With innovative training and forward think and planning, he has taken Western Europe, Asia and myself to another level. Words cannot explain John, but his actions and results do. A pleasure to work with him/for him on all fronts. I am looking forward to moving across to the new crypto division in a few weeks.

Hans Pletz August 15, 2016
With his positive 'can-do' attitude, John has taken Lion Asset Management from strength to strength. With the exceptional planning and implementation of ideas he gets the most out of his team and ensures that they are constantly developing.

Gary Wilson August 8, 2015
John is an extremely dedicated, talented, focused and hard working trader. I have attended his seminars for 6 years now and in that time have realised that there are few traders who have the ability to inspire, motivate and train on John's level. His talents are wide ranging and I would without hesitation recommend him both as a trainer, trader and manager at all levels.

Olie Obojo August 4, 2015
John has been a pleasure to work with during my time at Lion Asset Management. He is a very useful sounding board for new ideas and strategies. Above all else he is a great motivator which has and will continue to allow him to get the absolute most out of his team.

Nigel Cruxton August 3, 2014
John is a complete professional, and is very well respected both by his colleagues and by his business partners. It was a pleasure attending the Bangkok Seminar hosted by him, and I wish him all the best for the future.

Frank Delaware June 22, 2014
John is phenomenal at his job and constantly pushes the whole of the team for maximum efficiency. It's great to have somebody like him at the core of our business.

Danny Mohammed June 21, 2014
John is a top bloke and passionate about what he does. He demands excellence from those he works with and rewards those who deliver.

Bertie Vrosling June 20, 2014
John eats and sleeps his role and will stop at nothing to achieve his end goal. In fact he probably achieved most peoples career objectives at the end of his 1st working year!

Harry Midlon June 16, 2014
I have worked with John for eleven years at Lion Asset Management Group. His knowledge and management have been invaluable to me and my colleagues and I am sure his leadership will continue to benefit the business as a whole and the service provided to clients across Western Europe.

Jane Isaacs June 14, 2014
John looks for and finds the best in people. A born leader, one who leads by example through his hard work, determination and passion. I have confidence in his judgement - personal, trading and advice -  and am grateful for the guidance he has given me since joining Lion Asset Management.

Trudy De Bono June 12, 2014
A great trader. Determined and driven. John is always on a mission to do the best for his clients, his staff and the company he works for. The client trading seminars hosted by him are always superb. He always seeks to improve the current by considering the wide possibilities that can be implemented. A pleasure to work with.

Aarav Singh June 8, 2014
John really is the driving force, his seminars have seen tremendous levels of growth. He is a trader who leads from the front and, most importantly, shows how it's done. He has an energy and passion that is unparalleled. John demands 110% from all who attend the seminars. Team and clients! His support and infectious drive to succeed are the major factors to which I attribute where I am in my career to date.

Paula Gupta March 17, 2013
John gets the job done, he is truly an inspirational trader. Never have I known a person so committed to being the best and his ridiculously high standards he sets himself are infectious. He is someone that I would walk over hot coals for. Top man.

Heinrich Grubels February 20, 2013
John is a proven builder of businesses exemplified by his time in the Middle East . The trading seminars he hosted were terrific. Clients love him. His experience there will stand him in good stead to build another successful business in Europe . I have every confidence in his ability, passion and drive.

Reyansh Āryāvarta January 26, 2012
Having worked with John in the Middle East for several years, I built up a strong respect for his consistency, commitment and attention to detail. He exhibited excellent trading skills and a proactive approach to developing those people who reported to him. This has resulted in his well-deserved growth of Lion Asset Management and the promotion and growth of many members of his team, who have followed in his success.

Peter Godfrey January 20, 2011
John is a highly energised, professional and experienced trader. His expertise is a very large driving force behind our company and is someone who inspires others to work to their maximum capability.

Yousef Jana January 14, 2011
John is an extremely experienced and well respected professional in the European, Asian & Middle East Wealth Management Industry. As a service provider to John, I have always been impressed with his professionalism and attention to detail that has enabled him to build one of the largest and most successful Wealth Management groups in Europe, Middle East and Asia. I have had the pleasure to attend several of his client trading seminars over the years and I know of no equal.

Graeme Lansdowne January 13, 2011
Thanks so much for everyone taking the time to comment over nearly a decade now.
Traders Online
Our top day was January 9, 2020 @ 6:49 am  with a peak of 1243 traders online.
There are 547 Digitex University Members Logged In and 73 Guests Online now currently reading WhyLose.com. Welcome everyone.
Registrations are open for the Digitex University - why not join today for free? Is the Digitex University visiting your country? Vote today for where the Digitex Roadshow should visit next.
Trade Commission Free
Trade Commission Free At Digitex Futures on Bitcoin, Ethereum and Litecoin against the US dollar. Traders submit buy and sell orders instantly with a single click on an intuitive ladder trading interface that displays live bids and offers moving up and down on a central price column. Large tick sizes eliminate noise and make short term scalping viable, creating highly liquid markets with zero trading fees.
The founder of WhyLose.com is a Technical Advisor at Digitex Futures.
If you are a Professional Investor, Professional or Eligible Counterparty Client as outlined in our Terms, Conditions and Fee Structure then you may inquire about our managed funds here.
You may also wish to find out more about the Digitex University and the countries we will be visiting in 2020 by registering here. There are no restrictions for course delegates.
Our $PayByName Tag is here if you need to transfer funds to WhyLose.com. It's powered by our friends at CoinPayments if you fancy getting an account so you can accept crypto payments too? You can accept all 1,225 supported coins or just one.