Rapper "Logic" Continues to Promote Bitcoin to 2.4m Followers on Twitter
3 min read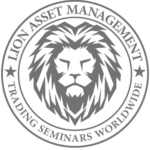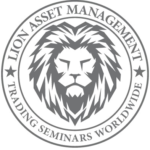 Bitcoin has exploded higher over the past few days and past few weeks.
It has rightfully drawn the attention of many investors and users that normally don't dabble in this space.
Rapper "Logic" recently said that he wants to "count his Bitcoin" to his 2.4 million Twitter followers.
"Logic" Continues to Promote Bitcoin on Twitter
Bitcoin has exploded higher over the past few days and past few weeks. It has rightfully drawn the attention of many investors and users that normally don't dabble in this space.
For instance, the rapper Sir Robert Bryson Hall II or "Logic" recently tweeted about Bitcoin. He announced approximately 10 days ago that he purchased Bitcoin at the behest of his label's CEO, who announced his own investment in the leading cryptocurrency.
Since then, as BTC has continued to pump, Logic has continued to post about the cryptocurrency.
He shared the tweet below last night as Bitcoin returned to $18,000 from its dip toward the $17,200 range. It is unclear how much Bitcoin he owns, though he is likely up dozens of percent on his purchase due to the strength of the rally the coin has been seeing over recent weeks.
Alright fuck Twitter I'm going to play chess and count my Bitcoin….

— Bobby Bitcoin (@Logic301) November 19, 2020
This comes shortly after he tweeted out that people should call him "Bobby Bitcoin."
Billionaires Getting Involved Too
Billionaires are starting to get involved in the cryptocurrency as this pump continues.
Mexican billionaire ($13 billion net worth) Ricardo Salinas Pliego recently put 10% of his liquid investment portfolio into Bitcoin because he thinks the coin is a hedge against government encroachment:
"Mexico's third richest man, owner of a media conglomerate, a bank, with the ear of the Mexican President, just disclosed his 10% BTC position, shilling
@saifedean's "The Bitcoin Standard" in the process. 'Bitcoin protects the common citizen against government expropriation.'"
Pliego commented on the acquisition:
"Dan, I love your newsletter (to which I subscribe) Here some clarifications on my post: 10 % of "liquid portfolio" in BTC…not of my net worth! The other 90% is in precious metals miners. For me it's no "stampede", started with Grayscale at 800 dlls BTC in 2016. Ricardo S."
Other billionaires such as Paul Tudor Jones and Stanley Druckenmiller are also getting involved in the cryptocurrency market as well. Paul Tudor Jones, one of the world's best asset managers, commented in June on Bitcoin:
"One thing that piqued my interest from this list of assets, and that one day might be brought to prominence by the GMI, is Bitcoin. Truth in advertising, I am not a hard-money nor a crypto nut. I am not a millennial investing in cryptocurrency, which is very popular in that generation, but a baby boomer who wants to capture the opportunity set while protecting my capital in ever-changing environments. One way to do that is to make sure I am invested in the instruments that respond first to the massive increases in global money. And given that Bitcoin has positive returns over the most recent time frames, a deeper dive into it was warranted."
Bitcoin is set to move higher as institutional and retail flows increase.
Featured Image from Shutterstock Price tags: xbtusd, btcusd, btcusdt Charts from
TradingView.com
Rapper "Logic" Continues to Promote Bitcoin to 2.4m Followers on Twitter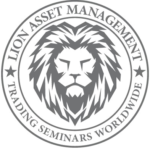 I look after the occasional syndicated news article here at WhyLose.com but my main role is Trade Alerts. I check they're valid by verifying against an independent third party data source.
So far she has a 100% valid success rate but I'm always hoping one day she'll slip up and I will leap in to action.