Description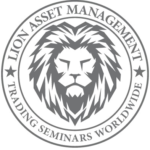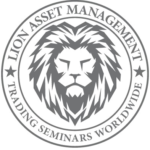 Many of our existing clients and friends of Lion Asset Management have asked to receive the alerts which are used for DigiBot. The great news is that we have again opened membership and you can now receive the alerts in the Telegram alerts channel when you subscribe to BTCUSD Alerts here. The cost is for a year from the date that you subscribe.
In the Telegram alerts channel you will receive the entry price and other relevant information. Signals are based on a vast array of methodologies and an example of just one criteria is given on each chart issued in the Telegram alerts channel.
The alerts mirror the entries for our BTCUSD crypto fund which is open only to sophisticated, accredited and high net worth clients that are introduced to Lion Asset Management by an existing client. Some examples of the big moves from BTCUSD Alerts are below. We do NOT advise exits. The exits shown were the exits taken by our our BTCUSD crypto fund.
Lion Asset Management uses a proprietary black box rules based trading model for all our managed funds. The alerts you will receive are identical to every entry in our BTCUSD fund.
Black box trading applications are also referred to as "quant," "automated" or "algorithmic" systems.
In accordance with a concrete set of analytical parameters, the black box scans the BTCUSD market for trading opportunities.
Upon the defined criteria being met, a market entry point or "signal" is created. Each signal is a prompt for the automated system to enter a specific market. No longer do you need to be a sophisticated, accredited or high net worth participant to benefit from our managed fund entries. As a retail trader you now have access to profitable BTCUSD Alerts.
BTCUSD Alerts watch the charts for you around the clock 24/7 as it is impossible to keep your eyes on the BTCUSD markets at all times.

Why stay glued to your desk or screen, waiting for the perfect trading conditions, when you can have the most powerful monitoring solution available on the market today do it for you?

Restore your work-life balance with BTCUSD Alerts and make the most of your reclaimed time doing the things you enjoy! Please enable notifications in the Telegram alerts channel.
The founder of WhyLose.com has been a member of the Personal Finance Society and its predecessor since 1987. The Personal Finance Society is part of the CII Group which was granted its Royal Charter in 1912. The Group is the leading professional body for the global financial services profession with over 100,000 members in 150 countries.
BTCUSD Alerts are not inducements to invest at WhyLose.com or in any market. Membership and access to the Telegram alerts channel is for information and educational purposes only.