Description
The founder of WhyLose.com has been a member of the Personal Finance Society and its predecessor since 1987 and has been training traders successfully since 2002. The Personal Finance Society is part of the CII Group which was granted its Royal Charter in 1912. The Group is the leading professional body for the global financial services profession with over 100,000 members in 150 countries.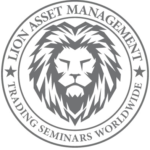 John will show you strategies to help you maximise your Digitex trading profit using 100K DGTX tokens with ZERO risk to you whether you're a beginner or a trader of many years experience.
To achieve day-trading success, it is essential to accept critical feedback from objective observers who can better evaluate your trading style. Simply put, it's hard to self analyse your own day-trading performance. Similar to the way it takes an outsider to correct your golf swing, it takes the sharp eye of a mentor, to detect and correct your day-trading flaws.
It's still possible to develop bad habits after an hour in TradeZone with John. It is so essential to still have support afterwards so all TradeZone members receive John's mobile number and he really does welcome calls any UK morning before midday. TradeZone support lasts for a full year!
Just like athletes, professional traders may experience slumps that can send them into a downward spiral, without outside help in place, to help them correct.
TradeZone is dependent on Digitex Futures Ltd. continuing to operate as a crypto futures trading platform. Also, the impact of Digitex Futures Ltd. failing to complete their API implementation within an acceptable timeframe to WhyLose.com may lead to the cancellation of your order. In the event that your order is cancelled, for whatever reason, you agree that you will be refunded your purchase price less a processing fee of 20%. If Digitex Futures Ltd. ceases or suspends their crypto futures trading platform no refunds will be due.
BTCUSD Trade Alert
$BTCUSD SELLING PRESSURE ALERT Price trading around 9692 Live alerts at T.me/DGTXuni every day using the Digitex Trading Platform.   #Bitcoin DigiBot is trading live at WhyLose.com/Launch 24/7.