Description
The first Digitex TradeSeminar will be around one month AFTER the launch of the Digitex mainnet trading platform at our regular UK venue of Langshott Manor which is a 10 minute taxi ride from the UK's number 2 airport London Gatwick.
Space is limited to 20 delegates and slots are going fast so it would be best to make your reservation today.
Itinerary
Arrive 9:30am for a prompt 10 am start.
The morning is dedicated to using manual trading techniques live by John on the Digitex mainnet trading platform.
A great lunch is served at 1pm.
The afternoon everyone receives their personal DigiBot if the Digitex API has been released.
More live and/or automated trading by John.
It's a wrap at 4pm.
John will be staying at Langshott Manor the night before the event and would love to meet up with as many of you that can make it for drinks in the lounge.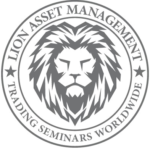 Lifetime free registration for a limited period. Members will strengthen their crypto trading knowledge and learn both manual and automated profitable trading strategies.