Is Bitcoin Getting Ready for a February Price Rally, Again?
3 min read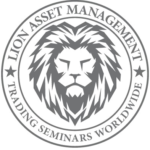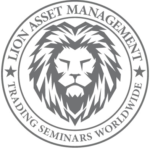 Over its short ten-year life span, bitcoin prices have traditionally seen better months than others. February has been one for the bulls so will history rhyme again in 2020?
---
Bitcoin Price Momentum Building
Bitcoin price has continued to build on the weekend momentum by gaining again today. According to Tradingview.com the last 12 hours or so have seen a $500 pump from $8,650 to $9,150.
The 6 percent plus gain has built on momentum at the weekend which many attributed to negative news surrounding the Chinese Coronavirus outbreak.
It is true that Asian stock markets have fallen along with the Chinese yuan which are usually bullish signals for bitcoin.
Analysts such as Josh Rager see nothing out of the ordinary going on with BTC markets though.
"The short answer – $BTC has made no abnormal price changes during the recent panic waves, though stocks in China have taken a significant hit,"
BTC prices are now back at their multi-month resistance level and need to push higher to around $9,700 where the next barrier lies.
Rager added that the monthly candle is looking very strong and could result in a push back to five figures if the momentum continues.
Good looking candle on the monthly chart, looks like it wants to overtake the Nov. open

It would be extra bullish if this month closed above $9250

Price would likely look to push up over $10k and re-test the POC of the June to Sept '19 pic.twitter.com/Hxl5yZys7Y

— Josh Rager ? (@Josh_Rager) January 28, 2020
On the low side, BTC could return to support at $8,600 or $8,300 but a dip into the $7k zone could invalidate the recent momentum.
The February Feeling
Crypto and forex chartist Alessio Rastani has been taking a look at the monthly picture and has discovered that February is usually a very strong month for bitcoin.
"Interesting chart of how #Bitcoin usually behaves from January to July. Notice how February is usually the STRONGEST month in this period – a positive month."
Interesting chart of how #Bitcoin usually behaves from January to July. Notice how February is usually the STRONGEST month in this period – a positive month. Sadly the sample size is small. Do you agree with the chart that Feb might be good for BTC? pic.twitter.com/QgOVGQ5tuv

— Alessio Rastani (@alessiorastani) January 27, 2020
This could be the case again if history rhymes in February, however considering that Januarys are usually bearish and this month has already seen a 27% gain may result in the opposite.
Observing quarterly returns over the past six years shows that Q1 has been bearish for four of those years with only 2017 and 2019 posting gains in the first three months of the year. Q2, on the other hand, has been the best performing period over the past six years, aside from 2018.
Bitcoin's status as a safe haven is getting stronger with two separate incidents resulting in simultaneous BTC and gold rallies. Add to that the halving momentum which is likely to build in February and things are looking positive for prices.
Will bitcoin price post more gains in February? Add your comments below.
---
Images via Shutterstock, BTC/USD trading charts by TradingView, Twitter: @Josh_Rager, @alessiorastani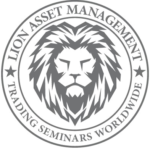 I publish syndicated news from around the globe to help your crypto trading knowledge.