How Bitcoin Could Surge 500% Amid Rising Institutional Adoption
3 min read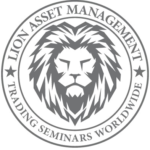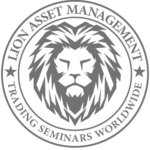 An increasing amount of Bitcoin is being accumulated by institutions. This much was made clear on Tuesday, when Stone Ridge Asset Management revealed to Forbes that it had picked up 10,000 BTC, representing one percent of its assets under management.
Investors think that further institutional adoption of the cryptocurrency could result in prices going parabolic.
How Bitcoin Could Explode Higher as More Institutions Adopt It
Bill Barhydt, CEO of Abra and a former employee of the CIA and Goldman Sachs, recently said that if only 5% of the liquid assets that the top nine firms in the S&P 500 own were to enter Bitcoin, it would surge:
"9 companies alone in the S&P 500 are sitting on close to $600 billion in cash and short term investments. 5% of that moving into #Bitcoin (or $30 billion) would likely 5x the price of Bitcoin given the lack of sellers. (3/6)."
At least 4% of #Bitcoin (probably more) is now locked up in long term holdings by institutional investors.

If you don't get what's about to happen then you're just not paying attention.

Why does this matter? Read on… (1/6)

— Bill Barhydt (@billbarhydt) October 13, 2020
While this math may not add up in your mind, take fiat amplifiers into account. The amplifier is a concept that for every fiat dollar that is invested in Bitcoin or cryptocurrencies in general, the market capitalization of the space will grow than more than $1.
Estimates suggest that the fiat amplifier is anywhere from two to 25 times, depending on what phase of the market cycle cryptocurrencies are in.
In periods where investors are expecting upside, the fiat amplifier grows as investors don't want to sell their coins too early.
Boosting Exposure to BTC
Barhydt's analysis of the institutional adoption situation comes as he is seeking to increase his personal exposure to Bitcoin. As reported by Bitcoinist previously, he said that he is "considering doubling the alloca