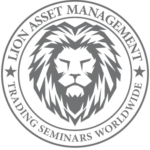 Need a hand with your trading using the Digitex Trading Platform? You're in the right place!
DigiBot
Buy our automated scalping bot for use on your Windows laptop or desktop. Other operating systems will be supported Q1 2021. Full details for installation and use will be in the Digitex University one month AFTER the Digitex API is released.  A one hour TradeHelp session is included for free! We'll see you in TradeZone.
TradeHost
Host your DigiBot on your own virtual private server with our help via TradeZone.
TradeSeminar
The first seminar is planned for 4th April 2020 in London. This depends on us having access to the Digitex API by 4th March 2020 so it may get pushed back as it has done before. TradeSeminar includes a free DigiBot and we'll get you up and running too. A day of automated and technical trading using the Digitex trading platform with the founder of Lion Asset Management.
TradeHelp
We'll point you in the right direction. It's a marathon. Not a sprint. We'll hook up in TradeZone.
TradeZone
Trade with John for 1 hour scalping on the Digitex trading platform in TradeZone. A veteran trader for 30 years!
More details about the DigiBot, TradeHost, TradeSeminar and TradeHelp will be released in the Digitex University when the Digitex Mainnet is released.
We like to keep things simple. All the options – including buying DigiBot – are available at £490. Everyone gets a slot of 1 hour with John or another senior member of the trading or IT team at Lion Asset Management.
DigiBot is an annual licence fee. TradeHost, TradeSeminar, TradeHelp and TradeZone are all one off payments.
Please book TradeZone scalping sessions ONLY from 13th April 2020. 
* All sessions are initially booked with the founder of Lion Asset Management but for operational reasons this may change. He can't be in two places at once. 😉
You may pay by crypto or PayPal after you have booked. Please ensure you settle your account within 1 hour of booking or your slot will be automatically cancelled.
Traders Online
Our top day was January 9, 2020 @ 6:49 am  with a peak of 1243 traders online.
There are 543 Digitex University Members Logged In and 76 Guests Online now currently reading WhyLose.com. Welcome everyone.
Registrations are open for the Digitex University - why not join today for free? Is the Digitex University visiting your country? Vote today for where the Digitex Roadshow should visit next.
Trade Commission Free
Trade Commission Free At Digitex Futures on Bitcoin, Ethereum and Litecoin against the US dollar. Traders submit buy and sell orders instantly with a single click on an intuitive ladder trading interface that displays live bids and offers moving up and down on a central price column. Large tick sizes eliminate noise and make short term scalping viable, creating highly liquid markets with zero trading fees.
The founder of WhyLose.com is a Technical Advisor at Digitex Futures.
If you are a Professional Investor, Professional or Eligible Counterparty Client as outlined in our Terms, Conditions and Fee Structure then you may inquire about our managed funds here.
You may also wish to find out more about the Digitex University and the countries we will be visiting in 2020 by registering here. There are no restrictions for course delegates.
Our $PayByName Tag is here if you need to transfer funds to WhyLose.com. It's powered by our friends at CoinPayments if you fancy getting an account so you can accept crypto payments too? You can accept all 1,225 supported coins or just one.