FX Alerts are perfect for the trader who wants to be kept informed of the most important market updates, but can't be "glued" to the screens all day.
Lion Asset Management provides just the right mix of FX analysis and trading signals. 
Due to the interest from friends and family of our Omnibus Broker clients we now have live audited performance which you can see below.
We use the Omnibus Broker account structure to place all trades on behalf of our high net worth clients here. Our clients in the Omnibus Broker account do not trade directly.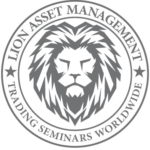 The FXCM account above verified by MyFXBook ceased trading on Friday 17th February 2017 due to the CFTC ruling against FXCM US. The NFA ruling is also here. Both links take you to the full PDF reports for each regulatory body. The account above was held with FXCM UK.
A new account was opened on Monday 20th February 2017 with Tradeslide Trading Tech Limited, a company duly authorised and regulated by the Financial Conduct Authority (FCA) in the United Kingdom with FRN 586466. The account was funded with the minimum recommended WhyLose.com FX50 Forex Alerts level of £2,500. Tradeslide Trading Tech Limited trades as Darwinex and provide  100 % STP execution (i.e. they don't bet against you), very competitive spreads (less than 1 pip on most majors) and API trading.
Darwinex offer Direct Market Access (DMA). Our trades are cleared at the bid/ask prevailing in the inter-bank market, with counterparties independent from Darwinex. Darwinex source the best bid/ask they can at any given moment, from independent counterparties. For currency pairs they charge 0.0025% of nominal value traded, 0,005% round trip. Swap rates are set daily by their liquidity providers. They pass them on to us 1-1 without mark-up.
The graph above reflects the real money actual return trading the dedicated Darwinex £2,500 FX50 Forex Alerts Account from Tuesday 21st February 2017.
The growth of forex signal providers over recent years and, in particular, due to demand from our own clients has now propelled WhyLose.com in to the competitive world of forex alerts. We now mirror trades from our Managed Account clients in a dedicated MT4 platform. This serves as a central distribution point for all alerts by SMS, email and an MT4 Bridge to clients who are unable to participate in our unregulated collective investment schemes within the meaning of Section 235 of the UK Financial Services & Markets Act 2000. The Funds are not regulated by the UK Financial Conduct Authority or any other regulatory authority. Accordingly, Lion Asset Management and Carlyle and Day are restricted by Section 21 and by Section 238 of the Act respectively and can only promote the Funds to certain categories of person.
We have been a member of MyFxBook since 2010 and have watched, with interest, the development of copy trading on that platform. The volatility of trading returns on that platform – choose the top 5 traders one month to copy – and it is likely you will lose money the following month. We have tried it for years and the results were mostly negative month to month. You are reading this because you want an alternative but if you haven't yet made your mind up on the best route then open an AutoTrade account at MyFxBook and see for yourself.
With the Forex Alerts from WhyLose.com non qualified investors can now know exactly what FX pairs are in focus and what the game plan is before you head off to the office.
We don't trade for entertainment; we trade to make money.
We provide thoughtful analysis and forex alerts to smart people. It's as simple as that.
We provide:
New Trade Alerts
Position Updates
Intraday FX Forecasts
FX Trade Ideas
The Days Top FX Charts
Real-Time Intraday Analysis
Intraday Updates of Key Technical Levels
Many clients set their systems to automatically trade all our FX Alerts. We can provide assistance to do this if you're unsure. We also host regular educational seminars in Malta and UK and you can register here.
Trading foreign exchange on margin carries a high level of risk, and may not be suitable for all investors. The high degree of leverage can work against you as well as for you. Before deciding to invest in foreign exchange you should carefully consider your investment objectives, level of experience, and risk appetite.
The possibility exists that you could sustain a loss of some or all of your initial investment and therefore you should not invest money that you cannot afford to lose. You should be aware of all the risks associated with foreign exchange trading, and seek advice from an independent financial adviser if you have any doubts. No "safe" trading system has ever been devised, and no one can guarantee profits or freedom from loss.
PAST PERFORMANCE IS NOT NECESSARILY INDICATIVE OF FUTURE RESULTS. PROSPECTIVE CLIENTS SHOULD NOT BASE THEIR DECISION ON INVESTING IN ANY TRADING PROGRAMME SOLELY ON THE PAST PERFORMANCE PRESENTED. ADDITIONALLY, IN MAKING AN INVESTMENT DECISION, PROSPECTIVE CLIENTS MUST ALSO RELY ON THEIR OWN EXAMINATION OF THE PERSON OR ENTITY MAKING THE TRADING DECISIONS AND THE TERMS OF ANY AGREEMENT INCLUDING THE MERITS AND RISKS INVOLVED.
Frankly, charts and past performance really are as much use as a chocolate teapot. 🙂
Please bear in mind that Omnibus Broker clients receive Tier 1 liquidity using the the top STP venues in the world with award winning liquidity and 1.5B USD in direct interbank credit lines. Interbank liquidity partners such as Jefferies and BNP Paribas act as Prime Brokers. A partnership with the top banks in the world for foreign exchange trading allows funds to trade with any of the liquidity providers listed in the liquidity panel.
Equity Protection is our way of protecting your account. We do NOT send Take Profits or Stop Losses. What happens if we lose our internet connection? Find out here.
 Smartest Fastest Trades
Forex risk management can make the difference between your survival or sudden death with forex trading. You can have the best trading system in the world and still fail without proper risk management. Risk management is a combination of multiple ideas to control your trading risk. It can be limiting your trade lot size, hedging, trading only during certain hours or days, or knowing when to take losses.
Risk management is one of the most key concepts to surviving as a forex trader. It is an easy concept to grasp for traders, but more difficult to actually apply. Brokers in the industry like to talk about the benefits of using leverage and keep the focus off of the drawbacks. This causes traders to come to the trading platform with the mindset that they should be taking a large risk and aim for the big bucks. It seems all too easy for those that have done it with a demo account, but once real money and emotions come in, things change. This is where true risk management is important.
Below is a one month sample of the shortest trades in March 2017. None lasted for longer than 4 minutes. In fact, the first 5 trades lasted less than a minute. This is one of the methods that we use to manage risk on GBPJPY.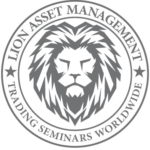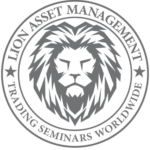 WhyLose.com is the industry's premier Forex Alert service and we keep traders abreast of intraday forex market movements. We help you make instant trading decisions which are based on our traders' views of global economic data, technical studies and FX price fluctuations. Check out our strategy.
We have regular forex seminars in Malta and UK for educational purposes to assist you with the setup and forex trading in general or sessions can be booked via Skype or Facetime.
Please subscribe on the Register button below for a free 7 day trial. Alerts are sent by SMS direct to your mobile immediately.
Many clients set their systems to automatically trade all our FX Alerts. We can provide assistance to do this if you're unsure. FX50 SMS Alerts are no longer sent when trades are opened and closed when you become a paid subscriber so why not set up your mobile to receive alerts direct from your account now?
You don't need to spend the time building your own strategy. Developing your own trading strategy can be a time consuming process. It has taken us over 15 years to get to where we are today.
You save time placing trades and monitoring the markets. In addition to not having to take the time to develop a trading strategy, you can save time by not having to follow and execute trades.
Once set up - and we can help - trading is set and forget.
All our trades are automatically copied into your account.
You diversify your risk.
This method of trading is a low-cost alternative to traditional money management. In the past, if you wanted an experienced trader to trade on your behalf, you would need to go through a hedge fund or managed account structure - with significantly higher fees.
No paperwork required. There is no messy or difficult paperwork to go through to get started on copying signals.
You maintain complete control of your account. The account you use is in your name, so you do not need to give a power of attorney to anyone.
Did I mention we can help? We can set you up in 30 minutes to trade our signals for a one off fee of £99. It will probably save you a lot of time and heartache. Please click the Register button below to get started today.
If you wish to open a forex brokerage account XM give you $30 worth of credit just for opening your first Real Account. This allows you to test their products and services with no investment and no risk. You can open an account XM here.