Ethereum's Macro Outlook is "Ultra Bullish" Despite Recent Turbulence
2 min read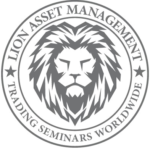 Ethereum has been closely tracking Bitcoin's price action throughout the past couple of days
This has caused it to see a notable selloff, with bulls and bears now reaching an impasse as it trades just above its crucial $380 support level
A continued defense of this level is key if bulls want to fuel a move higher in the near-term
One analyst is now noting that the cryptocurrency's macro outlook is ultra-bullish despite the recent selloff
That being said, he also notes that a bout of choppy trading lies ahead, which could seriously damage short-term trend traders
Ethereum and most other digital assets have been consolidating above their respective support levels following the recent selloff.
This selloff came about due to Bitcoin's inability to break above its $13,800 resistance, which is a level that has held strong throughout the past few days and weeks.
If this level continues halting its growth in the future, it could act as a mid-term top.
While looking towards Ethereum's market structure, one analyst noted that it remains highly bullish despite the turbulence seen as of late.
He said that he expects a period of immense chop and turbulence, followed by a strong upside movement.
Ethereum Hovers Above $380 Support as Consolidation Phase Kicks Off
At the time of writing, Ethereum is trading down just over 1% at its current price of $384. This is around the price at which it has been trading for the past day.
$380 is a crucial level for the cryptocurrency, and breaks above/below it have marked the start of mid-term trends in the past.
So long as it continues defending against a break below this level, there's a strong possibility that upside could be imminent.
Analyst: ETH's Macro Outlook Remains Highly Bullish
Despite the weakness seen over the past week, one analyst noted that Ethereum's macro market structure is working in bulls' favor.
He does note that there may be a bout of choppy trading ahead, which could damage investor sentiment and muddy its outlook.
"ETH / USD: Looking…super bullish to me, HTF looking great. LTF traders likely to get rekt from the chop ahead. Take a deep breath, and repeat after me 'HTF trend remains bullish', this is the only thing im focused on right now."
Image Courtesy of Cactus. Source:
ETHUSD on TradingView.
How Ethereum trends will likely depend on Bitcoin, making it vital for the benchmark crypto to stabilize and push higher for ETH to maintain its strength.
Featured image from Unsplash. Charts from
TradingView.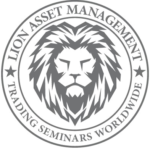 I publish syndicated news from around the globe to help your crypto trading knowledge.