Ethereum Rebounds Following Recent Nosedive; What Analysts are Expecting
2 min read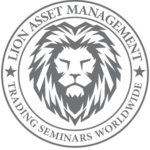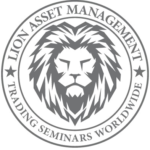 Ethereum has been taking a beating throughout the past few days as all eyes closely watch Bitcoin
The crypto has been severely underperforming BTC as of late, with the benchmark digital asset seeing a sharp rise in market dominance as altcoins stagnate
This could be due to ETH and other alts lagging, which would indicate that a sharp move higher is imminent in the near-term
One analyst is noting that a reclaim of $410 is likely imminent and could be enough to help spark a shift back into ETH bulls' favor
Ethereum has been sliding lower throughout the past day, but its buyers have been able to guard against it seeing any serious downside.
Yesterday, it dipped as low as $380 before seeing an influx of buying pressure that helped it rebound slightly.
This choppy price action comes as Bitcoin shows signs of strength and pushes to fresh 2020 highs.
This underperformance isn't a new trend, as Ethereum has been struggling to keep up with Bitcoin ever since the crypto's rebound first began a couple of weeks ago.
So long as BTC continues gaining dominance over the market, it is likely that this trend will persist.
One analyst is noting that a reclaim of $410 could help Ethereum gain some ground against BTC.
Ethereum Underperforms Bitcoin as Selling Pressure Ramps Up
At the time of writing, Ethereum is trading up roughly 3% its current price of $405.
Although this marks a serious decline from its multi-day highs of $420, it also marks a rebound from its 24-hour lows of $380 that were set during yesterday's intense selloff.
This selloff came about in tandem with that seen by BTC, but while the benchmark crypto has rebounded to fresh 2020 highs, ETH is still lagging far behind.
Analyst Claims ETH Likely to Rally Higher in Coming Days
There is one analyst who believes that this trend of severe underperformance will soon come to an end.
While sharing his thoughts on Ethereum, he explained that a reclaim of $410 is likely to come about in the next few days, which could spark a sharp upside movement.
"ETH / USD: Seems as though BTC is back above $13,000 now and honestly ETH wicked into support and got bought up pretty nicely as previously mentioned, back into full longs now. Expect $410 to be reclaimed before the week is over…"
Image Courtesy of Cactus. Source:
ETHUSD on TradingView.
The next few hours and days should shine a light on Ethereum's technical outlook against Bitcoin.
Featured image from Unsplash. Charts from
TradingView
.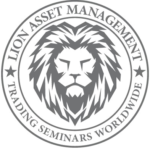 I publish syndicated news from around the globe to help your crypto trading knowledge.