DigiBot Mainnet Launch On The Digitex Futures Exchange
6 min read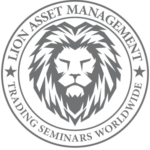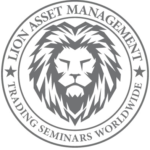 DigiBot has now been trading on mainnet for one month using her own account. She started with 100K DGTX and now has 101,035 DGTX.
The first two weeks she only traded single contracts with a leverage of 1.
The remaining period to 10th September 2020 she has traded between 10 and 50 contracts with a leverage of between 1 and 10.
We have completed an early soft launch since 4th September 2020 with satisfactory returns. Trader's University admins on Telegram started trading on mainnet on 30th August 2020 and have had a satisfactory return too.
However, it is the opinion of Lion Asset Management that the Digitex trading platform is not fit for purpose.
There have been consistent issues with the Digitex trading platform during periods of volatility since we were invited to test the platform on 27th April 2020. We have continued to test the Digitex trading platform on mainnet to today. Testing has now ended.
The challenges the Digitex trading platform has range from inadequate market maker bot participation during periods of volatility, numerous API issues, complete exchange failure and completely fictitious spot prices.
It is our position that due to the failures mentioned Digitex Ltd will never be in a position to drive adoption which will limit trade volume and most issues remain unresolved to this day. If anything, the issues affecting the exchange have escalated recently.
In a recent exchange failure on 2nd September 2020 DigiBot had live trades which caused the DigiBot safety checks and balances to kick in and force her to close all trades.
This should NEVER happen. Instead of a closed profit of several thousand DGTX our DigiBot test traders ended up with 145 DGTX closed profit instead of several thousand DGTX as highlighted on the chart.
DigiBot also depends on a deep order book on the Digitex trading platform. This is what Digitex Futures promised. They have failed to deliver.
DigiBot also depends on prices at Digitex Futures reflecting the market price of BTCUSD. They do not. An example of appalling correlation was posted in the Trader's University. It shows the market from 6 different exchanges in a 3 hour price comparison video condensed in to a 10 minute timelapse.
The failure to deliver even basic trading tools on the Digitex Futures trading platform has escalated the development cost of DigiBot far in excess of the original budget. Just one example is there is still no trailing stop. We built our own for DigiBot.
However, having written all this we have to release DigiBot today. It is what we promised.
The DigiBot control panel has now been reduced to just a choice of leverage and contract size. We're sorry. But with a trading platform that is so far from what we expected to be delivered at this time the risk for loss of your DGTX tokens is simply too great when using a combination of any trade management settings.
There will now NEVER be low, medium or high risk profiles. Everyone will be trading using the trade management settings which will be monitored and changed as required by our trading desk team. The geek's mainnet account will be traded in the same way and you can, until 10th October 2020, still compare your trades with their live stream on DigiBot TV. DigiBot has now been changed so that when the geek's DigiBot settings are updated your settings will be updated simultaneously.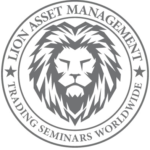 DigiBot has multiple built in trade management safety features. Based on the recent performance of the Digitex Futures trading platform there may be days when alerts are issued by DigiBot but the trade management safety settings will not allow a trade. It is what it is. We cannot support or comment on queries relating to why DigiBot isn't trading. We anticipate the volume of support requests will be too high. The Digitex Futures trading platform is simply not fit for purpose.
ETHUSD alerts at DigiBot Market Watch have now been discontinued.
DigiBot will also not support the delayed release of ETHUSD trading on mainnet now or ever. This will also apply to all future markets released by Digitex Futures. The long established trading industry standard is to release API documentation BEFORE changes to a live trading platform.
Digitex Futures failed to notify API users of the changes via Telegram, email or provide a new API specification at their GitHub prior to launch. The API documentation was updated by Yaroslav Stepanchuk when he added the Contract ETHUSD to the MAINNET API GitHub on 7th September 2020. ETHUSD was added to the Digitex trading platform on 4th September 2020. Failures to update the API are referenced in Lion Asset Management's Terms set out at section 5.
The risk of adding further markets to DigiBot with API documentation which is not current or is not updated BEFORE changes are made to the Digitex Futures trading platform is a risk to your DGTX balance which is unacceptable. The risk is reduced if we stick with just BTCUSD. All DigiBot Traders will experience lost profit and/or substantial loss of DGTX tokens if the Digitex Futures GitHub is not updated BEFORE changes are made to the Digitex Futures trading platform.
We needed the GitHub to be updated with any changes at least one week BEFORE any changes are implemented. One week is the trading industry minimum for all changes for a trading API. This is just one Digitex failure too many. We cannot participate in supporting further markets when we are of the opinion that the risk for the existing BTCUSD market is even too high based on their recent cavalier attitude to all DigiBot Traders and other API users.
Lion Asset Management, despite all these challenges,  is committed to all DigiBot traders making a substantial return in excess of your DigiBot investment.
We all wish you luck but please, do not be tempted to trade manually on your DigiBot account or even on a separate account. It simply isn't worth the risk. However, with DigiBot trading you do have a good chance of success via the API that DigiBot uses if it is maintained correctly.
You may wish to continue to share your experiences in the Trader's University on Telegram. Both DigiBot and Trader's University will end and be closed on 10th September 2021.
API integration for DigiBot is complete. We launched on 10th September 2020 for everyone one month after the mainnet API went live. This smashed our original timeline with some members not anticipating delivery of DigiBot until January 2021!
DigiBot remains available on TESTNET but is no longer supported. It will break soon.
Example trade settings to start with are 10 fixed contracts for a 100K DGTX trading balance or 0.0001% and a leverage of 1. Build your trade size slowly when you become comfortable.
Please activate DigiBot by entering your MAINNET API key here.
Finally, when entering your leverage and contract size always remember that DigiBot's initial opening position is often not her last. She will scale in and out of trades.
John will no longer be present in the Trader's University but as a DigiBot owner he will always welcome your calls by telephone or Telegram.
Lion Asset Management will issue no further BUY or SELL alerts for DGTX tokens and we remain NEUTRAL on Digitex Futures. We wish all DGTX holders, Adam and the team at Digitex Futures all the best for the future.
If most traders would learn to sit on their hands 50 percent of the time, they would make a lot more money. If DigiBot is good, she'll be right six times out of ten. She'll never be right nine times out of ten. Just don't tell her I said so. 🙂
A final note on contract size – % and fixed. Always consider together with leverage.
When entering your leverage and contract size always remember that DigiBot's initial opening position is often not her last.
She will scale in and out of trades and round up to remove a DGTX contract fraction. If your balance is 10,001 DGTX and you have a 0.0002 % set then DigiBot will trade a contract size of 3 each time she scales in. It should be 2.1 if Digitex allowed fractional contracts.
Please bear in mind that if leverage and contract % are both set to 1 DigiBot will not trade. The Digitex calculator on the trading platform will show you why.
If you search #Settings in Trader's University there are a few more examples of what TeamGeek finds comfortable.
Lion Asset Management client? DigiBot Trader?

What do you think about Digitex Futures or DigiBot?

Please comment below.

Comments are automatically corrected for grammar, spelling and punctuation.