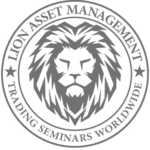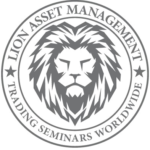 Expecting a contact form? If you're a client or a member of the Trader's University you have our email address.
However, please don't email us. We don't like email – please just call John on +447500075044 or via Telegram.
API integration for DigiBot is complete. We launched on 10th September 2020.
DigiBot is available on TESTNET and MAINNET for ALL DigiBot owners.
Please activate DigiBot by entering your TESTNET API key here & then update to your MAINNET API key when you wish to trade on MAINNET.
Lion Asset Management will issue no further BUY or SELL alerts for DGTX tokens and we are now NEUTRAL on Digitex Futures. We wish all DGTX holders, Adam and the team at Digitex Futures all the best for the future.
We remain closed to new clients except by recommendation from an existing client since 2006. The exception was for DigiBot purchasers which was provided for information and educational purposes only. DigiBot membership is now closed also.
Our compliance procedure, with the exception of DigiBot purchasers, means we only deal with HNW individuals and investment professionals who are exempt as set out in Article 14 of the UK Financial Services and Markets Act 2001 (Promotion of Collective Investment Schemes) (Exemptions) Order 2001.
The funds our clients invest in are unregulated collective investment schemes within the meaning of Section 235 of the UK Financial Services & Markets Act 2000.
As such they are not regulated by the UK Financial Services Authority or any other regulatory authority.
Lion Asset Management is restricted by Section 21 and by Section 238 of the Act respectively and can only promote the Funds to certain categories of person.