We love to chat. Why not give us a call?
London UK +442071646732
Malta +35699047147
Argentina +541159843543
Australia +61281034286
Brazil +552140420184
Czech Republic +420228885679
Finland +358974790144
France +33148001111
Germany +4930568373129
Greece +302130020357
Ireland +35319079158
Italy +390662207176
Netherlands +31202620220
Singapore +6531633172
Spain +34931720605
Switzerland +41225444349
Our compliance procedure means we only deal with HNW individuals and investment professionals who are exempt as set out in Article 14 of the UK Financial Services and Markets Act 2001 (Promotion of Collective Investment Schemes) (Exemptions) Order 2001.
The funds referred to on this website are unregulated collective investment schemes within the meaning of Section 235 of the UK Financial Services & Markets Act 2000. As such they are not regulated by the UK Financial Conduct Authority or any other regulatory authority. Lion Asset Management and Carlyle and Day are restricted by Section 21 and by Section 238 of the Act respectively and can only promote the Funds to certain categories of person.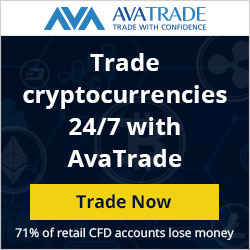 Trade Commission Free At Digitex Futures on Bitcoin, Ethereum and Litecoin against the US dollar. Traders submit buy and sell orders instantly with a single click on an intuitive ladder trading interface that displays live bids and offers moving up and down on a central price column. Large tick sizes eliminate noise and make short term scalping viable, creating highly liquid markets with zero trading fees.
The founder of WhyLose.com is a Technical Advisor at Digitex Futures.
The founder of WhyLose.com has been a member of the Personal Finance Society and its predecessor since 1987.
The Personal Finance Society is part of the CII Group which was granted its Royal Charter in 1912. The Group is the leading professional body for the global financial services profession with over 100,000 members in 150 countries.
If you are a Professional Investor, Professional or Eligible Counterparty Client as outlined in our Terms, Conditions and Fee Structure then you may inquire about our managed funds here.
You may also wish to find out more about the Digitex University and the countries we will be visiting in 2019 by registering here. There are no restrictions for course delegates.