All copy trading subscribers at WhyLose.com start with FX50. Our performance is updated hourly here.
Technical help? Sessions can be booked & carried out by phone or Skype.
#Forex trading - set and forget in 30 minutes.

All our trades are automatically copied into your account.

Profitable. Safe. Secure. pic.twitter.com/CRLDM1up1u

— Forex Signals (@WhyLose) December 2, 2016
FX50 SMS Alerts are only sent during your free trial. Why not set up your mobile to receive alerts direct from your MT4 account?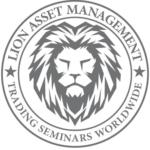 The founder of WhyLose.com has been a member of the Personal Finance Society and its predecessor since 1987.
The Personal Finance Society is part of the CII Group which was granted its Royal Charter in 1912. The Group is the leading professional body for the global financial services profession with over 100,000 members in 150 countries.
Mirror trading allows anyone to select a trading strategy and to automatically "mirror" the trades executed by the selected strategy in your forex brokerage account. Many trades may also automatically be shared via social networks.
You can select a strategy that matches your personal trading preferences, such as risk tolerance and past profits. Once a strategy has been selected, all the signals sent by the strategy will be automatically applied to your forex brokerage account. No intervention is required by you as all the account activity is remotely controlled by your forex trading platform.
Clients may trade one or more of our strategies concurrently. This enables you to diversify your risk while maintaining trading control of your account. Mirror trading is an evolution of automated trading, also known as algorithmic trading. Automated trading in general has witnessed exponential growth over the last few years. This development has been widely accepted by clients at the retail level as it helps overcome the traditional barriers to successful trading.
Mirror trading has certain distinctions from programme trading. Mirror trading is a concept that allows you to copy or track trades from Lion Asset Management. Lion Asset Management has an innovative approach for accessing and effectively utilising the financial markets. It's an exciting platform designed from the ground up to connect traders from around the world. Our clients enjoy a competitive edge gained by access to the insights and collective wisdom of our huge trading network.
Whenever we execute a trade on our Omnibus account it is bridged in to our MT4 platform and then mirrored in client accounts globally using your forex trading platform. Our managed fund, forex alerts and their underlying strategies share asset choice and timing, but differ in two aspects.
The first difference is divergence: there is a 500 ms delay between original and investor replica trades, during which markets (can) move. The second difference is risk management. Lion Asset Management traders leverage our account but leverage for signal and managed fund investors may be set independently.
Our standard risk management algorithms manage investor trades' leverage for all accounts to always risk the same on a monthly basis. This makes our strategy apples-to-apples comparable for risk and about twice as volatile as a stock in the FTSE 100 or S&P 500.
The Internet has freed millions off the traditional workspace. There are independent money managers amongst them. Freed of Wall Street infrastructure costs, we consistently target nano-inefficiencies in the markets that big players are too large to exploit.
We'd love to grow your savings for a share in your upside, but… how do you control risk? Simply, our technology bridges the divide between our skill and your savings.
Don't Hold Stocks!
There are only a few things that I am fairly confident about and the idea that the next 20 years will be terrible for long term investors is one of them.
Over the past three decades investors have enjoyed unparalleled good luck as declining bond rates, rapidly improving technology and a massive fresh, new pool of savings from one billion Chinese consumers made investing in equities a very lucrative proposition.
Stocks - for UK readers, shares - have compounded by almost 8% annually for the past 30 years and all you had to do was drop money every single year into an index fund and you were guaranteed to be rich (or at least much wealthier than when you started).
We are now living in the golden age of the index investing with more than 3 Trillion dollars allocated to that instrument. But I have news for you, whenever 3 Trillion dollars is allocated to anything in the financial markets it's almost certainly a sucker bet, because contrary to the Wall Street propaganda markets are much more like a zero sum game than you think.
So don't bet on buy and hold, because it most likely will not work.