Software Development – Software Developer (C#, Services)
For this role we are seeking an enthusiastic C# developer and natural communicator who approaches software development intelligently by minimising unnecessary complexity and contributing effectively to the development of key software components and services. You'll be comfortable working across the software stack and particularly enjoy contributing to service oriented architecture using technologies such as WCF services, distributed caches and messaging systems.
KEY FOCUS:
Participate in design and planning sessions with other developers and clients.
Develop software to design specifications.
Provide experience in all phases of the software development lifecycle.
Diagnose and resolve software defects and escalated support issues.
Create, document and implement unit test plans where necessary, scripts and test harnesses.
Sales and Investor Relations Manager
Lion Asset Management is a fast growing and exciting pooled investment and educational platform enabling clients to choose from a range of different funds to invest into in an effective & efficient manner with low barriers to entry (investment levels start at £250,000).
Lion Asset Management are searching for an ambitious, hungry and innovative Sales professional who can help build and grow the business in line with demand. As a senior member of the team the role will cover Sales, Marketing and Investor Relations activities. Success will lead to significant rewards both personally and professionally.
About the role:
Main Duties / Responsibilities Of The Role:
This role offers an exceptional opportunity to join a fast growing and established venture. The preferred candidate will operate closely with the Sales Director to perfect and enhance the Sales and Marketing proposition and to ensure Lion Asset Management can hit their aggressive financial growth milestones.
This role will require an intelligent, hungry and motivated Sales professional who can think outside the box and assist in getting the best output from the team by setting a stellar example. The pace is fast and the team is a dynamic and diverse combination of individuals.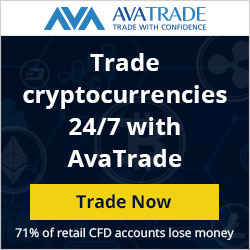 Trade Commission Free At Digitex Futures on Bitcoin, Ethereum and Litecoin against the US dollar. Traders submit buy and sell orders instantly with a single click on an intuitive ladder trading interface that displays live bids and offers moving up and down on a central price column. Large tick sizes eliminate noise and make short term scalping viable, creating highly liquid markets with zero trading fees.
The founder of WhyLose.com is a Technical Advisor at Digitex Futures.
The founder of WhyLose.com has been a member of the Personal Finance Society and its predecessor since 1987.
The Personal Finance Society is part of the CII Group which was granted its Royal Charter in 1912. The Group is the leading professional body for the global financial services profession with over 100,000 members in 150 countries.
If you are a Professional Investor, Professional or Eligible Counterparty Client as outlined in our Terms, Conditions and Fee Structure then you may inquire about our managed funds here.
You may also wish to find out more about the Digitex University and the countries we will be visiting in 2019 by registering here. There are no restrictions for course delegates.