Bitcoin Whale Mircea Popescu Passes: What Happens To His $1B in BTC?
5 min read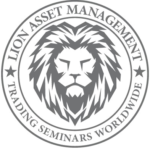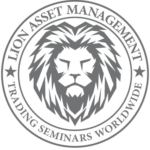 The legendary Mircea Popescu is allegedly dead. It's rumored that, besides Satoshi Nakamoto, he was the only bitcoin millionaire. He started that rumor. Where are those coins and what will happen to them?
The news of his death arrived via news reports from Costa Rica, his country of residence. This article says, "A 41 year old foreign national died by drowning at Playa Hermosa de Garabito, Puntarenas, on Wednesday morning. The Organismo de Investigación Judicial (OIJ) confirmed the identity of the man as Mircea Popescu, of Polish origin."
Related Reading | El Salvador And Bitcoin: Jack Mallers Reveals The Inside Scoop
Even though he's actually Romanian, the whole Bitcoin community assumes it's him and is already mourning Popescu. He was a staple in the early days of the leading cryptocurrency and it's recognized as "the father of toxic maximalism." As you're probably guessing, he was a controversial figure. Bitcoin.com informs:
Mircea Popescu, a Romanian national and noted Bitcoin maximalist who promised to dump over one million bitcoins if block sizes were adjusted, supposedly drowned off the coast of Costa Rica on June 23rd. Confirmation of his passing has been scant, with outlets originally reporting that a Polish national had drowned.
But, did he really own one million coins? And if he did, what happens to them now? Did we lose them forever? Or are they going to eventually hit the market, driving the price downwards? Let's look for clues in the information we have about the person in question.
The polarizing Mircea Popescu
This man was the first and most extreme Bitcoin maximalist. In 2011, he founded MPEx, an ancient "exchange where stocks, bonds, options and other types of securities are traded." It was controversial, to say the least. A pseudonymous Bitcointalk forum user described it as, "It is my duty to post here. This exchange is run by a dubious Romanian character, who is a content stealer, spammer, wannabe porn website owner, called Mircea Popescu."
As his Bitcoin Magazine profile suggests, he really was that "collorful":
Popescu would gain notoriety for being among the first to combat scams in public, emerging as a vocal critic of Ripple (the company that launched XRP) as well as Bitcoin Savings & Trust, which was later revealed to have been a pyramid scheme.

The behaviors, then a novelty, would win him an early following and set the tone for what would become Popescu's signature – an aggressive brand of unapologetic Bitcoin evangelism that made his influence enduring despite documented instances of sexism, bigotry and anti-semitism.
In his Trilema blog, he denounced scammers and made fun of the SEC. The most controversial aspects of his personality also made an appearance, be aware of that before you browse it.
All of his other ideas aside, Mircea Popescu understood the importance of Bitcoin early. He knew that something this monumental for humanity is something worth protecting at all costs. His methods live on in today's laser-eyed cyber hornets, the Bitcoin maximalist.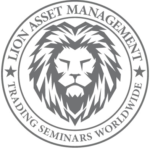 BTC price chart on Gemini | Source: BTC/USDT on
TradingView.com
Yeah, yeah, may he rest in peace and all, but…
What Will Happen With Popescu's BTC?
Just a few days ago, Popescu was bragging online about being the only Bitcoin millionaire. A proposition that, just to be clear, many people don't believe.
And the main rumor online is that his family can't access his Bitcoin addresses and that the world lost that BTC forever.
It looks like that with the deaths of Mircea Popescu and John McAfee a significant amount of $BTC might be lost forever.

— Alexander Mardar (@amardar1) June 28, 2021
Of course, that's just a rumor. He was an informed Bitcoiner and probably had a plan. Nevertheless, death arrived unexpectedly. Maybe he didn't have a plan. The Costa Rican newspaper continues, "The incident happened about 8:30am when Popescu went swimming in the Tramonto sector, was dragged by the current, and died there."
Why would you assume mircea popescu didn't have a plan for his Bitcoin?

— I'm Your Hodlberry (@hodlberry) June 27, 2021
And, maybe showing insensitiveness, the focus of the community is now Popescu's extreme Bitcoin stash. If he indeed had 1M BTC, and those coins land on the market, the price will tank. If, on the contrary, humanity lost those coins forever, then each and every bitcoin in existence is now worth even more.
Related Reading | Andreessen Horowitz Announces Launch of $1B Cryptocurrency Fund
Mircea Popescu Quotes, Via Twitter
To finish this hommage off, let's let the man speak through these quotes:
Mircea Popescu died last week. He was a thoroughly unlikeable person, who taught me so much about Bitcoin. I think the thing that will stick with me is his insistence that noobs lurk for 6 months before saying anything. We'd have stronger communities if this was a tradition.

— Riccardo Spagni (@fluffypony) June 27, 2021
"Bitcoin is fate. It operates completely outside of any human agency. For all you know about who Nakamoto was… Bitcoin might as well have created itself.

The way fate works is quite simple : do the right thing and you're part of it. Do the wrong thing and you're in the dark."

— RIZZO (@pete_rizzo_) June 27, 2021
"Mediocrity is not a lack of intelligence.
Mediocrity is intelligence entirely dedicated to self-preservation."

Rip Mircea Popescu 🇷🇴 pic.twitter.com/oYRTiboVvn

— Remus (@7_remus) June 27, 2021
"#Bitcoin is a far reaching innovation with effects unknown and unknowable. It is altogether probable that its effects will conflict with all currently established human conventions."
Mircea Popescu

— ISSAM SATOSHI (@issamsatoshi) June 27, 2021
"[Bitcoin makes] Man, the willing contributor to the wealth of an obviously much reduced… lovable and huggable cute little state.I'm crying with joy over here, my toes are curling in untold glee. For the first time in many years I feel again like the world is worth living in."

— RIZZO (@pete_rizzo_) June 27, 2021
Featured Image by
Mike Doherty
on
Unsplash
- Charts by
TradingView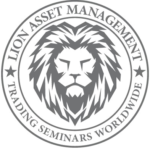 I look after the occasional syndicated news article here at WhyLose.com but my main role is Trade Alerts. I check they're valid by verifying against an independent third party data source.
So far she has a 100% valid success rate but I'm always hoping one day she'll slip up and I will leap in to action.