Bitcoin to Print Sell Signal in December 2020, Says Crypto Firm Founder
2 min read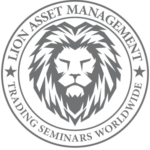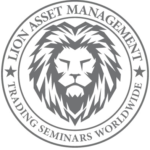 Bitcoin rallied to another year-to-date high three days in a row, this time passing above $18,000 in a rally that has pushed its price up by 160 percent already in 2020.
The benchmark cryptocurrency hit $18,488 during the Asian trading session on Wednesday, a level it last touched in January 2018 when the price was correcting lower after topping out near $20,000 a month before. Many traders agreed that the current bull run might retest the record high all over again as demand for Bitcoin grows against its limited supply.
Billionaire investor Michael Novogratz even extended his upside target to $65,000, citing "network effect."
A lot of friends asking me if they missed the crypto rally. FWIW, I bought more $BTC and $ETH last night. #bullish.

— Mike Novogratz (@novogratz) November 16, 2020
But at the same time, other key observers spotted bearish cracks. One of them is Greg Waisman, co-founder/COO of Mercuryo.io — a crypto wallet service. In a statement given to Bitcoinist, the executive noted that Bitcoin might see a trend reversal by December 2020.
"It is worth mentioning that the Tom Demark (TD) Sequential indicator could present a sell signal in December on the monthly chart," he said, adding that the cryptocurrency "could go parabolic" before the rally exhausts.
The Bitcoin-TD9 Fractal
In retrospect, TD9 Sequential Indicator enables traders to find the inflection point in an uptrend/downtrend via successive numbers. It denotes candles with symbols 1-9 in the process of an asset's continuous rise and fall. When the candle wears the number '9,' the trend reverses.
The TD9 Sequential Indicator's success rate is 68.6 percent based on individual stocks and 75.6 percent based on indexes.
"For this reason, it is imper