Daily DGTX Trading Battle At Digitex Futures
3 min read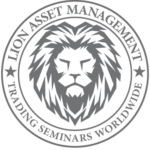 Please complete a FREE registration for the Digitex University. When you're ready you can upgrade your membership to attend a seminar in a city near you. Why not vote for your country today here? Please note you can only vote when you have completed your free registration.
Already registered and just want the latest updates and where we're visiting next? Then please log in above.
The Digitex University Seminars are to be the leading events for the international crypto futures trading industry in 2020.
You can also join our Digitex University group on LinkedIn to keep you updated as we add more countries that the Digitex University will be visiting.
The Digitex University will bring together traders, brokers and fund managers in the crypto futures trading industry with a focus on education. It will become the global networking and education hub for all crypto futures professionals trading on the new Digitex Futures trading platform. We welcome traders, investors, affiliates, investment bankers and brokers from all over the world.
Made by traders and for traders, the Digitex University will offer live trading sessions and technical analysis to steer you to profitable futures trading using the Digitex Futures trading platform.
The Digitex University is specifically tailored for crypto futures traders using the Digitex trading platform and will provide the strongest technical and fundamental programme for the benefit of delegates throughout the global crypto futures community.
The Digitex University Seminars will provide insight into emerging opportunities and innovative solutions for traders and other professionals within the crypto futures industry.
Digitex University Seminars will strengthen your trading knowledge and experience.
You will learn to apply profitable trading strategies. This will ultimately improve the market performance of all delegates – most importantly, you will leave knowing the route to be profitable on the Digitex Futures trading platform.
Your host for the day will be John Preddy. He is the founder of WhyLose.com and has provided Trading Consultancy Services Since 2002. He has been a strong advocate for Digitex Futures since 2017 and continues to be so to this day. John personally advised his clients at Lion Asset Management to buy DGTX tokens at $0.01.
All Lion Asset Management clients are HNW individuals and investment professionals who are exempt as set out in Article 14 of the UK Financial Services and Markets Act 2001 (Promotion of Collective Investment Schemes) (Exemptions) Order 2001.
John is a current member of the Personal Finance Society and its predecessor since 1987. The Personal Finance Society is part of the CII Group which was granted its Royal Charter in 1912. The Group is the leading professional body for the global financial services profession with over 100,000 members in 150 countries. John's current membership status is here.
The Digitex University Seminars will be available in six top city capitals globally in 2020. The Digitex University will only visit your country if it is allowed by your local jurisdiction. The Digitex University is provided for information and educational purposes only. The Digitex University is not an inducement to invest at WhyLose.com, DigitexFutures.com or in any market.