Analyst Who Recommended Bitcoin at $5: Bottom Is in After March's 50% Crash
3 min read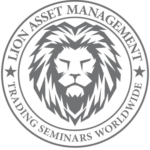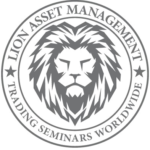 While Bitcoin has crossed above resistance after resistance over the past few weeks, some analysts are skeptical that the bottom is decisively in.
One prominent trader — someone who called that Bitcoin would fall to the $3,000 range months before it did this year — has shared a number of charts indicating that the asset is poised to fall under $3,000s. The analyst wrote last week in reference to a bearish chart:
"So as long as price stays below 10.5k and below the descending trendline, I think we will see $2k and maybe $1k. These symmetrical triangles usually break down when they break the market structure. "
Though this analyst has not wavered in his belief amid the recent rally, there is a growing sentiment that when Bitcoin fell to $3,700 in March, it established a long-term bottom.
Bitcoin's Bottom Is In, and a Massive Bull Market Is Brewing
Few investors have been in the Bitcoin space as long as Tuur Demeester, the founding partner of Bitcoin alpha fund Adamant Capital. As he claimed in a recent "fireside chat" with Kraken's Dan Held and other industry leaders, he got into the cryptocurrency at around $5, promoting it to the readers of his newsletters and notes at the time.
His extensive experience in the crypto market has provided him with unique and often-accurate insights into the going-ons of the Bitcoin market.
Prior to the start of 2019's bull run, when Bitcoin was trading in the $3,000s and $4,000s, Demeester confirmed that he thinks the bear market bottom is in. Just weeks later, his prediction was proven right.
Now, according to Morgan Creek's Jason A. Williams, Demeester has again said that the bottom is in and a massive bull run is brewing.
"While retail isn't flooding back in just yet, he does believe that institutions, family offices and billionaires are and that the next cycle could take us to $50k-$100K BTC," Williams quoted him as saying.
According to Tuur, the bottom is in.

"While retail isn't flooding back in just yet, he does believe that institutions, family offices and billionaires are and that the next cycle could take us to $50k-$100K #BTC."

Strong Call. Bullish.🐂 @TuurDemeester

— Jason A. Williams (@JWilliamsFstmed) May 18, 2020
$10,500 Is Key
To confirm the bullish outlook, analysts say that Bitcoin needs to cross the $10,500 resistance level, which has been a crucial turning point for the cryptocurrency over the past few years. As can be seen in the chart below, $10,500 marked the tops of rallies twice in 2019 and once earlier this year down to the dollar, accentuating its importance.
The consensus among traders is that if $10,500 is decisively breached, Bitcoin is "home free" — that's to say, free to rally to fresh all-time highs. As the lead technical analyst at crypto research firm BlockFyre recently wrote:
"If Bitcoin gets over this. There isn't much standing in the way of new all-time highs. They'd be on the horizon. Way less resistance than anything BTC overcame going from 3.7k to here. Would be a macro higher high confirmed. Don't underestimate the implications!"
Featured Image from Unsplash
BTCUSD Trade Alert
$BTCUSD SELLING PRESSURE ALERT Price trading around 9692 Live alerts at T.me/DGTXuni every day using the Digitex Trading Platform.   #Bitcoin DigiBot is trading live at WhyLose.com/Launch 24/7.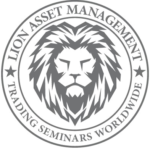 Lifetime free registration for a limited period. Members will strengthen their crypto trading knowledge and learn both manual and automated profitable trading strategies.