$900 Imminent? Analyst Claims Ethereum is Ready for an Explosive Move Higher
2 min read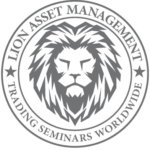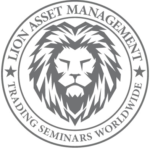 After days of underperformance, Ethereum's price is finally catching up to that of Bitcoin
The second-largest digital asset saw a massive overnight rally that led it all the way up to highs of $415 before it found any resistance
This surge marks a notable climb from its recent lows of sub-$370 that were set just a few days ago
It has also reinvigorated altcoins, with ETH's uptick in price allowing many smaller assets also to push higher
Some analysts even believe it will reignite the DeFi trend
One trader is now noting that ETH's macro strength could lift it over 100% higher in the coming months, targeting a move to $900
Ethereum's severe underperformance of Bitcoin seen throughout the past few days is currently being erased, with bulls aiming at it seeing further upside as it continued breaking all of its near-term resistance levels.
This uptrend comes as Bitcoin consolidates just below $13,000. Overnight, it maintained nearly all of its recent gains, which is a positive sign for buyers.
Where the entire market trends next will continue depending largely on Bitcoin, but one analyst is now noting that ETH could rally to $900 based purely on its independent macro strength.
Ethereum Surges Overnight, Erasing Underperformance of BTC

Earlier this week, Bitcoin kickstarted the ongoing uptrend when it broke above $12,000, but this move came about in the absence of any upwards momentum seen by altcoins.
Yesterday, however, this trend shifted as major altcoins began seeing notable momentum.
Ethereum rallied as high as $400 before facing strong resistance that sent it back below $390. Since then, it has rallied significantly higher.
It is now trading up well over 5% at its current price of $415. It does appear to be facing some resistance at this level.
Analyst: ETH Could Rally to $900 as Macro Market Structure Strengthens
While speaking about where this imminent bull trend could lead Ethereum, one analyst explained that he is watching for an over 100% upswing past $900 in the coming few days.
"Successful retest for ETH on the weekly time-frame. The next few months will be insane. Not much to say other than see you at $900," he explained while pointing to the below chart.
Image Courtesy of Galaxy. Source:
ETHUSD on TradingView
.
How Bitcoin trends in the coming few days will undoubtedly influence Ethereum. However, ETH may soon be able to gain independent momentum.
Featured image from Unsplash. Charts from
TradingView
.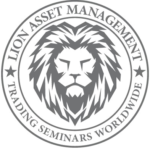 I publish syndicated news from around the globe to help your crypto trading knowledge.