7 Days Of DigiBot Trading In 11 Minutes
2 min read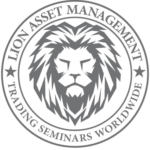 As we mentioned in the DigiBot Mainnet Launch conversation here a few hours ago we now release the 7 Days Of DigiBot Trading In 11 Minutes on the Digitex Futures trading platform.
There is little point addressing the challenges that DigiBot faces when exiting trades as we have posted about it before and all issues are repeated many times by our clients starting from 22nd September 2020.
The 7 Days Of DigiBot Trading In 11 Minutes was recorded from Friday 18th September 2020 to today, Friday 25th September 2020.
John thanks you for all your comments – 52 at the time of writing – and thanks in particular to Elias Agathangelou and Michel Charpentier. No one at Lion Asset Management will be commenting on your allegations of a Commodity Futures Trading Commission ongoing investigation in to Adam Todd and Digitex Futures.
Lion Asset Management will issue no further BUY or SELL alerts for DGTX tokens and we remain NEUTRAL on Digitex Futures. We wish all DGTX holders, Adam and the team at Digitex Futures all the best for the future.
7 Days Of DigiBot Trading In 11 Minutes At Digitex Futures

It is NOT recommended to use DigiBot unless liquidity improves on the Digitex Futures Exchange. However, it is entirely a matter for each DigiBot Trader and DigiBot will remain available for one year to 10th September 2021.
Still holding DGTX? We advised clients to buy between $0.03 and $0.05 and exit north of $0.10. The collapse of the price may continue. Listen to John's Telegram voice mash in the video above.